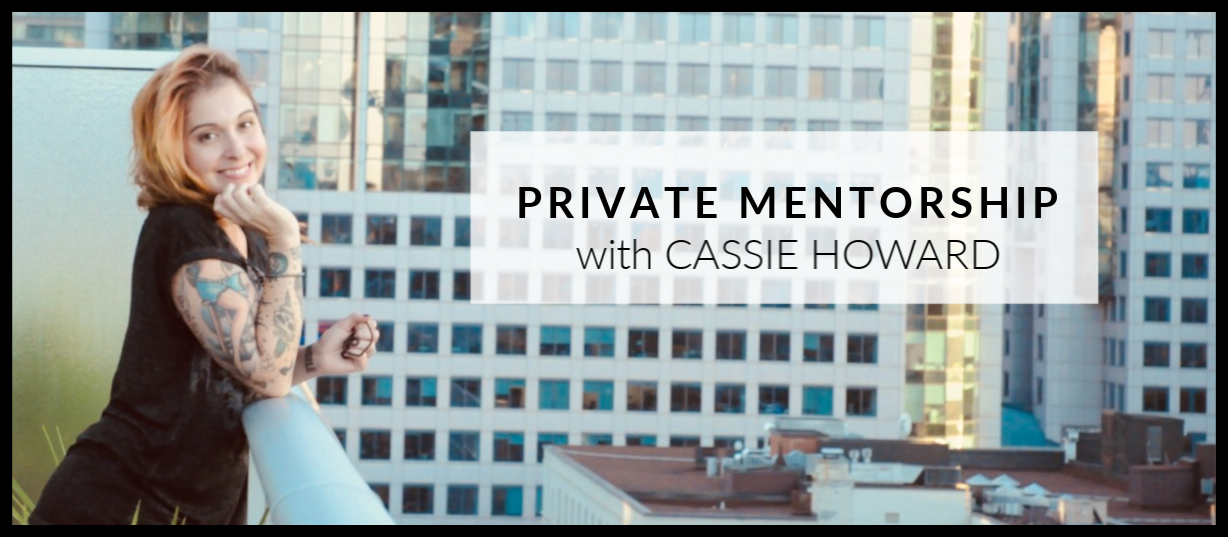 Cassie works with private clients on an extremely limited basis. If you are interested in working with Cassie privately but have questions first, please click here to message her on Facebook and let her know.
Upgraded is a 5-week 1:1 mentorship program that will get you on the fast-track to more cash, more success, more flow and more ease in your business & life.
It's for online service-based female entrepreneurs that want to know EXACTLY how to leverage their time, make more money, and impact the lives of others in the process.
It's for you if you are eagerly seeking the strategy & mindset hacks to make more than enough money to live a life of total freedom, doing what you love.
Upgraded includes:
- 5 weeks 1:1 mentorship with Cassie
- Unlimited free access to all of Cassie's current programs & courses
- Daily audio & text messaging with Cassie
- Weekly trainings to get you bring in cash PRONTO (see below)
- Follow-up and outreach messages you can swipe, and send to potential clients, as needed
- Worksheets, templates, copy & marketing swipe files, and checklists as needed
- 30 min weekly 1:1 coaching calls
- 50% off continued 1:1 mentorship in $500K in Yoga Pants (12 months), if desired
Weekly trainings:
Week 1: Creating and Honing Your Online Brand & Messaging
Week 2: High-Level Money Strategy For Increasing Wealth
Week 3: Your Unique Sales Process & Creating Offers That Sell
Week 4: Funnel Mapping For Leveraged Income
Week 5: Next-Level Strategy For Dominating Your Niche, Consistent Sales, And A Total Freedom-Based Lifestyle You Love
End results to be expected:
- Total clarity in biz strategy
- Clear & concise messaging
- Developed unique sales strategy
- Funnel set up for automated income
- Growth strategy in place for consistent sales
- Community overhaul & upgrade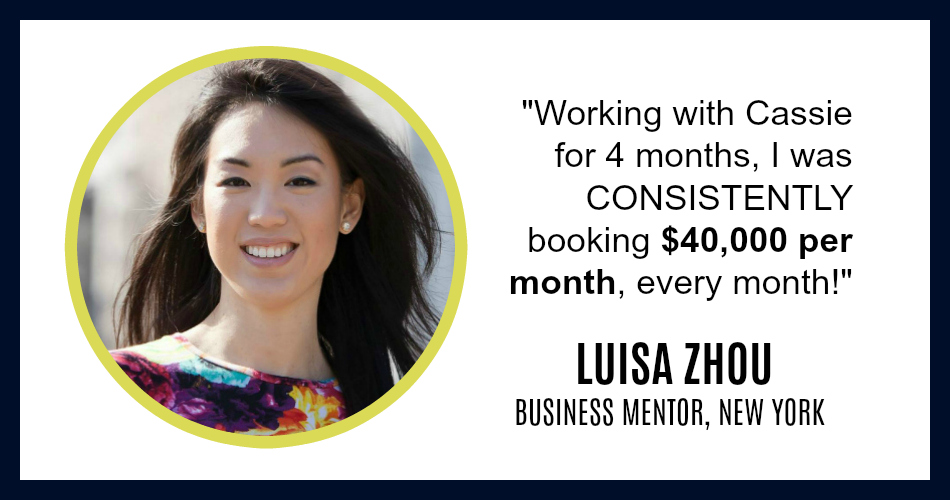 Click here to message Cassie on Facebook if you have any questions about 1:1 private mentorship.
This is currently

the only way to work 1:1 with Cassie

, aside from her 12-month program.
INVESTMENT: $1,100 Weekly